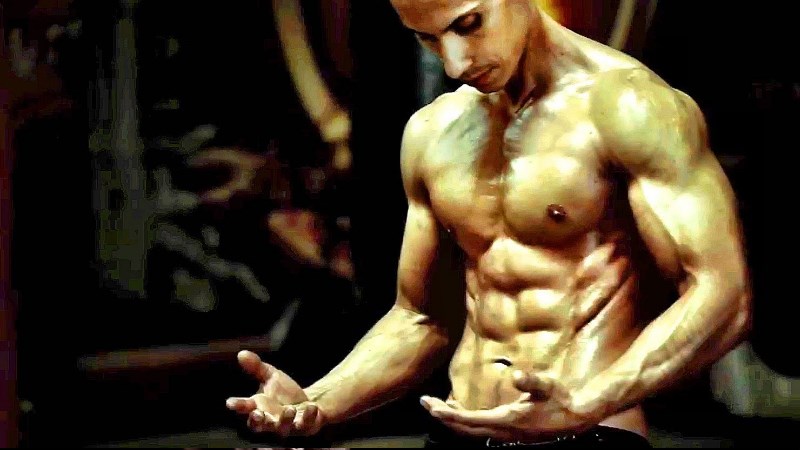 Frank Medrano's Routine
Weight Loss, Increase strength, At The Gym
---
1 week
6 workouts
Moderate
---
Frank Medrano is probably the most famous vegetarian in the world of calistechnick. A person whose videos have already collected more than 100,000,000 views. One who motivates people around the world to start doing exercises with their own weight. It's hard to believe, but Frank, like many people on earth, was in very bad shape. According to him: "I was ashamed to take off my shirt in public." If you are tormented by the same problems, then he is a very good example for inheritance. In general, Frank is a legendary person, and we have the opportunity to see how he trains.
Workout Overview
Normally, Frank is engaged 6 days a week. For each workout, it takes about 2 hours. Probably, averyone is able to allocate 2 hours per day. Basically, Frank uses exercises with his own weight, but sometimes - mashines with free weights. Therefore, you need at least the simplest gym.

If you see large numbers in the program, for example 30 muscle ups, do not be scared. It is not necessary to do all of them in one set. But do not relax. In every training you will find a huge amount of work. Frank went to such training for years and not a lot of people is able to repeat them.

High-intensity interval training (HIIT)
Almost every workout of this program has HIIT. As a HIIT, you can use acceleration when running or do this exercise on an ellipse, you can use a bicycle. The main thing is to give everything 100% for a short period of time (10-20 seconds) and after a short respite (30-50 seconds) repeat the exercise. Alternatively, you can replace the HIIT by jogging with accelerations when running. This is not the best replacement, but very practical.

Conclusion
The program is not for beginners. If you still want to try, but you are not sure that you will be able to complete the entire training session - not be scary. Try to replace the exercises with lighter ones. For example, the muscle ups can be replaced by pull ups. Do the amount of work that you can and keep track of how your progress is growing every week.

For even more motivation, we invite you to watch one of the Frank`s video clips .
Schedule
---